Sneaker Defenders are transparent footwear protectors that mold to the bottom of athletic shoes. The Defenders can easily come on and off to protect the bottom of the shoe when off the court. I volunteered my time to create this identity system for a youth entrepeneur through the Peabody Area Chamber of Commerce's Young Enterpreneur Association.
The mark incorporates a shield that encompasses a shoe with thick lines to represent the products purpose.
The typeface "Kegger" is used to show an athletic and sporty aesthetic.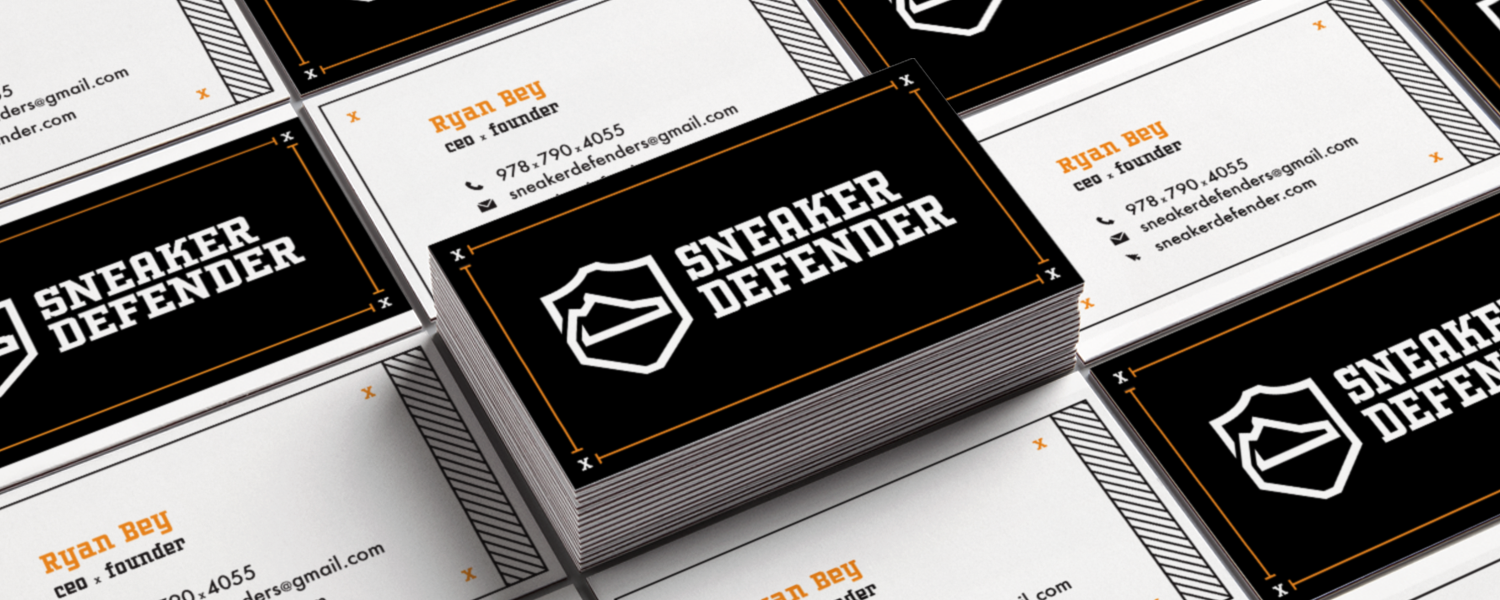 Stationary materials use defender icons and motion lines used in sports play books to push the athletic look and feel.